Southern France, olives, books, French vintage, these are the influences Nina George describes in her book "Südlichter" (southern lights). A poetic hymn to love – and to the France of the 50s. With us you will find that again. Shabby chic as it is written in the book. Do not forget: Organize your baguette and red wine now!
Furnishing style
Vintage in modern:
Two bedrooms with a workstation offer space for real nostalgics – and for all those who like it to be beautiful!
Special comfort with the queen-size bed (140x200cm)
There is time for socializing in the living room. Up to five people can find space at the large wooden dining table. The bench provides plenty of seating or the possibility to put your legs up.
In addition to the stylish furniture, this apartment is dominated by the color scheme: rosé meets grey and lavender.
New and modern bathroom equipment.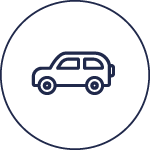 Parking
Park your car on our own parking lot. Your bicycles will also find their "home" with us. We provide a lockable bike-garage.
Fresh wet & beautiful dreams
2 bedrooms with one bed each. One with the dimensions 0,90 x 2,00 and the other 1,40 m x 2,00 m. We provide you with professional bed linen and towels – naturally allergy friendly. Try our high-quality hotel cosmetics. Not only every hairdresser is happy about our hair dryer.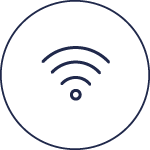 Technology that inspires
24/7 check-in system, high-speed W-LAN, 40-inch Smart TV with mirror technology for Android & Apple, Internet-enabled TV for your personal music and movie selection
For gourmets and chefs
New, modern fitted kitchen, equipped with crockery, pots, pans and cutlery, Nespresso coffee machine (for the environmentally conscious and frequent drinkers with recyclable capsules), microwave and oven, toaster, kettle.
For working people and late homecomers
The trustworthy service: The filled refrigerator always offers a midnight snack, simply select from the range of products and book it right away.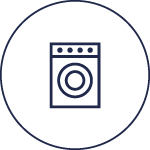 For cleaners
There is a washing machine and everything you need for ironing and cleaning. There is a possibility to hang up wet laundry in every apartment.
"According to a Persian legend, the one who writes her name on a piece of paper and gives it to another gives away the most important thread of her soul".
APARTMENT
Südlichter – Book now
Let us take you away to the picturesque south of France: Feel at home!
Do you have any questions?